Meredith graduated from the Western College of Veterinary medicine in 2003. After graduation she moved home to Calgary with her husband Brad. Meredith joined the clinic as a veterinarian and owner that spring. When not at the clinic, Meredith spends her time running around after her son Lachlan or walking her dog Mika. Her newest best friend is a diabetic cat she adopted from the clinic (Smoothie).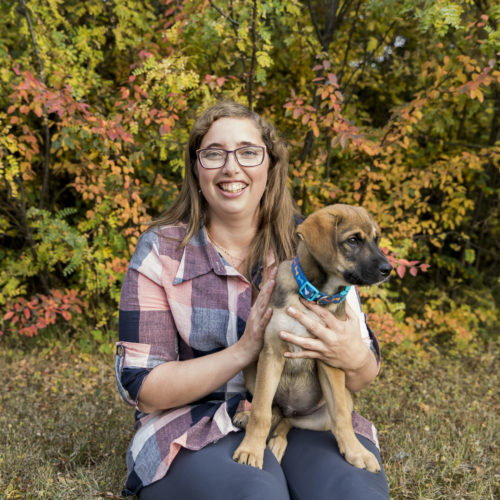 Allison graduated from Ross University in 2015 after completing her clinical year at Oregon State University. She then moved to Bonnyville, a rural mixed animal practice in north eastern Alberta, for 2 years. Realizing her passion was primarily for small animals, she moved back to her hometown of Calgary. Her main areas of interest are surgery, internal medicine and ultrasound. Her current family includes a puppy Iroh, 2 turtles, a young daughter, a cat who runs the house and a husband that puts up with the animal chaos. Apart from veterinary medicine, Alli is an avid camper, hiker and badminton player.
Jessica moved to Alberta from Fredericton, NB in 2003 to attend school to become an animal health technician. Upon graduation in 2005 she moved to Calgary and began working at Silver Springs Animal Hospital. When she's not working at SSAH, she can be found relaxing with her cats (Ivan, Ivy and Emily) and enjoying some live music.
Diane has been a receptionist at the clinic since 2003. She has a diploma from SAIT in Business and has done courses from Guelph University via Old Colleges in animal husbandry. She currently lives in Cochrane with her husband and a polydactyl tortie named "Paddy". She prides herself on the close relationships she has developed with the patients and clients at the clinic.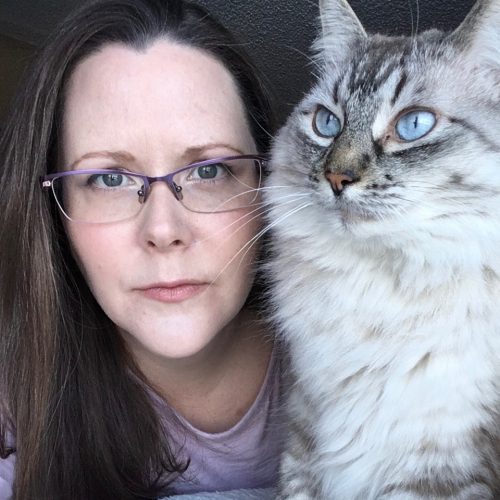 Born in Ontario, Christy graduated the Veterinary Technologist diploma program from The University of Guelph in 2016 and started working for the clinic in August of that year. As client turned employee she enjoys the inner workings of the clinic and the career shift from massage therapy.
In her spare time Christy enjoys spending time with her nephews and her two cats (Winston and Kayia)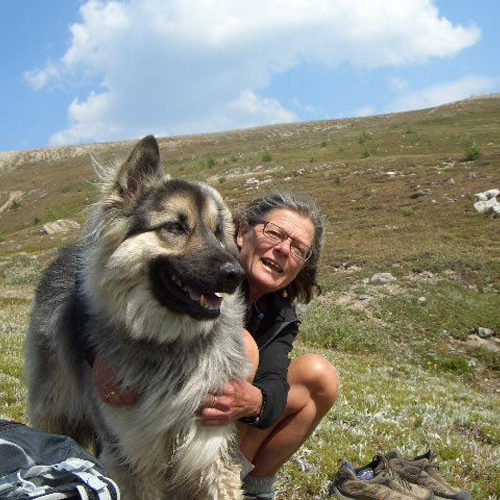 Sheila brings her distemper-survivor rescue dog to work daily. She routinely runs into clients on her 8-mile morning walk to work and at noon in the birthplace forest or on Nose Hill. She is actively involved with the Alberta spay/neuter task force, where volunteers travel to aboriginal reserves to provide health care, vaccines and surgery to pets and feral animals.
At work she especially enjoys the lab work and meeting clients and their pets. In her spare time, she hikes, snowshoes and walks even more! Sometimes she even sits in her garden to smell the roses
Kaitlyn was raised in Sundre, AB. While in Sundre, Kaitlyn volunteered at the local veterinary clinic where her love for the practice grew. She completed the Veterinary Technical Assistant program in 2019 at Olds college. She now resides here in Calgary with her significant other and their puppy Apollo. During their spare time they go for walks exploring new parts of the city, camping in the back country, and enjoy quality time with their family.